Travelling with your pet to Australia? A pet passport is an essential document that simplifies the complex process of international pet travel. This guide aims to provide you with all the necessary information to ensure a smooth journey for your furry friend down under.
What is a Pet Passport?
A pet passport is a legal document that contains all the essential information about your pet, including identification details and medical records. It serves as a comprehensive record that verifies your pet has met all the health and safety requirements for entry into Australia.
Why Do You Need a Pet Passport for Australia?
Australia has stringent biosecurity laws to protect its unique flora and fauna. A pet passport is mandatory to prove that your pet has been vaccinated and is free from diseases that could pose a risk to the country's ecosystem. Without a pet passport, your pet may face quarantine or even deportation, causing stress for both you and your animal companion.
Requirements for a Pet Passport for Australia
To obtain a pet passport for Australia, you'll need to meet several requirements, including but not limited to:
Microchipping: Your pet must be microchipped with an ISO 11784/11785 compliant 15-digit pet microchip.
Vaccinations: Up-to-date vaccinations against rabies and other diseases are mandatory.
Blood Tests: A blood test to confirm the effectiveness of the rabies vaccination may be required.
Quarantine: Depending on your country of origin, a quarantine period may be necessary.
Veterinary Certification: A health certificate issued by an accredited veterinarian is essential.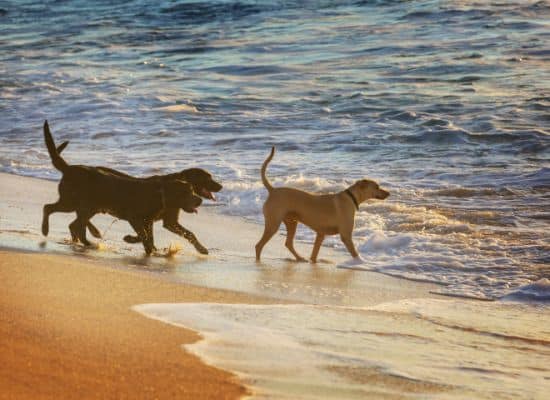 Cost of Pet Passports for Australia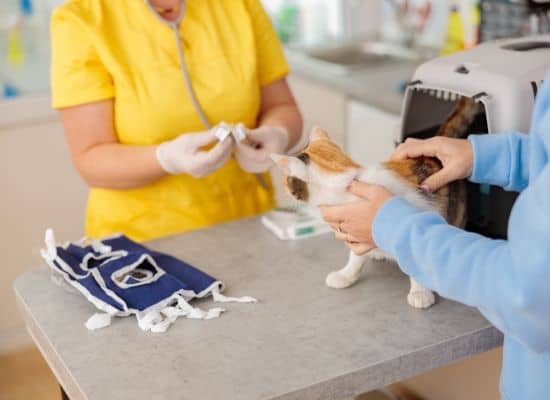 The cost of obtaining a pet passport for Australia can vary widely depending on several factors:
Type of Pet: Dogs and cats generally have different costs.
Veterinary Fees: Costs for vaccinations, microchipping, and blood tests.
Quarantine Costs: If applicable, these can be quite significant.
Administrative Fees: For processing paperwork and other formalities.
Due to these variables, it's advisable to request a quote for a more accurate estimate.
Species-Specific Requirements for Australia Pet Passport
Australia has specific requirements depending on the species of your pet:
Dogs
Must be treated for internal and external parasites.
Some breeds may be restricted or require additional documentation.
Cats
Must be free from contagious diseases.
A feline leukaemia test may be required.
Birds
Importation may be restricted; check with Australian authorities.
Must be free from Avian Influenza and other diseases.
Small Mammals
Importation is generally more restricted.
Health requirements can be quite stringent.
Reptiles and Amphibians
Importation is heavily restricted and may require special permits.
Services PETport Offers for Australia Pet Passports
PETport offers a comprehensive range of services to ensure a smooth and stress-free journey for your pet to Australia. These include:
Consultation and Planning: Expert advice on the most efficient and comfortable travel arrangements for your pet.
Documentation Handling: Assistance with all the necessary paperwork, including health certificates and import permits.
Vet Coordination: Scheduling and coordination with accredited veterinarians for health checks, vaccinations, and other requirements.
Quarantine Arrangements: If required, PETport can handle all the details related to quarantine.
Transport Solutions: From door-to-door services to arranging flights, PETport ensures your pet travels safely and comfortably.
How to Choose the Right Pet Travel Agent for Your Australian Pet Passport Needs
Selecting the right travel agent is crucial for a hassle-free experience. Here are some factors to consider:
Experience and Expertise: Look for agents with a proven track record in pet relocation, particularly to Australia.
Certifications and Affiliations: Ensure the agent is certified and affiliated with relevant pet and animal transportation associations.
Transparency and Communication: The agent should keep you informed at every step and be transparent about all costs.
Customised Services: Every pet is unique; the agent should offer tailored solutions to meet your pet's specific needs.
Customer Reviews: Check reviews and testimonials to gauge customer satisfaction.
Why Choose PETport for Your Australian Pet Passport Arrangements
Choosing PETport for your pet's travel to Australia means you're opting for quality, reliability, and peace of mind. Here's why:
Years of Experience: PETport has extensive experience in pet relocation, understanding the complexities involved in moving pets to Australia.
Certifications and Affiliations: Our certifications from international pet and animal transportation associations highlight our commitment to high standards.
Dedication to Pet Well-being: PETport places your pet's comfort and safety at the forefront of all decisions.
Transparent Communication: We keep you informed throughout the process, offering complete transparency.
Tailored Solutions: We understand that each pet is unique and offer customised services to meet individual needs.
Choose PETport for a seamless and safe journey for your cherished pet. Contact us today to start planning your pet's Australian adventure.
Frequently Asked Questions (FAQs)
What documents are needed for a pet passport to Australia?
You'll need a range of documents including a microchip certificate, vaccination records, and an import permit. Each pet may have different requirements based on their species and health condition.
Is quarantine mandatory for pets entering Australia?
Yes, Australia has strict biosecurity laws, and quarantine is generally mandatory for pets. The duration can vary.
How long does it take to process a pet passport?
The processing time can vary but it's advisable to start the process at least 6 months before your planned departure.
Can PETport assist with quarantine arrangements?
Absolutely, PETport can handle all the details related to quarantine, ensuring your pet's comfort and well-being.
What types of pets can PETport relocate to Australia?
PETport can assist with the relocation of a wide range of pets, not just cats and dogs.
Is it safe for my pet to travel long distances?
With PETport, every precaution is taken to ensure your pet's safety and comfort during long-haul flights.
How much will it cost to get a pet passport?
Costs can vary widely based on a number of factors. It's best to request a quote for the most accurate estimate.
What vaccinations are required?
The required vaccinations depend on the type of pet and the country of origin. PETport can provide a detailed list based on your pet's needs.
Can I track my pet during travel?
Yes, PETport offers tracking services to keep you updated on your pet's location and well-being.
What if my pet has special needs or medical conditions?
PETport offers customised solutions and will coordinate with veterinarians to ensure all medical needs are met.