Pet Courier Services Across South Africa
Are you looking for a Pet Courier service? Look no further than PETport's specialised courier service, designed to make pet transport within the country as smooth and stress-free as possible. With a wealth of experience in the pet transport sector, PETport has established itself as a reliable and trusted name for domestic pet courier services in South Africa. Opting for PETport's courier service guarantees:
Affordable Rates for premium pet courier services.
Expertise in Handling a variety of pet species, from dogs and cats to birds and exotic animals.
Tailored Transport Solutions to meet your and your pet's specific needs.
High-quality, Safe Transport Equipment, ensures your pet travels in comfort.
Timely and Efficient Service Delivery, reducing stress for both you and your pet.
Comprehensive Pet Courier Services, from initial consultation to safe arrival.
Transparent and Regular Communication, so you're never in the dark about your pet's journey.
For a hassle-free and comfortable pet transport experience within South Africa, reach out to PETport today.
Our Pet Courier Services
Door-to-Door Service
We offer door-to-door collections and drop-offs, making the process convenient for you and your pet.
Pet Transport by Road
While air travel is often the preferred mode of pet transportation for its speed and, road transport is sometimes unavoidable for door-to-door collections and drop-offs. Also some pets like snub nose dog and cat breeds travel better by road. In some cases, such as travel to neighbouring countries like Swaziland, Lesotho, and Botswana, road transport can also be arranged.
Our climate-controlled vehicles, driven by well-trained Animal Handlers, ensure your pet's safety and comfort at all points of travel. For longer journeys, our team makes regular stops to check on the pets, top up their water, and, if safe, allow them to stretch their legs under watchful eyes and guided by a lead. Snacks are also provided for longer road trips, and pet owners are kept updated on their pets' well-being throughout the journey.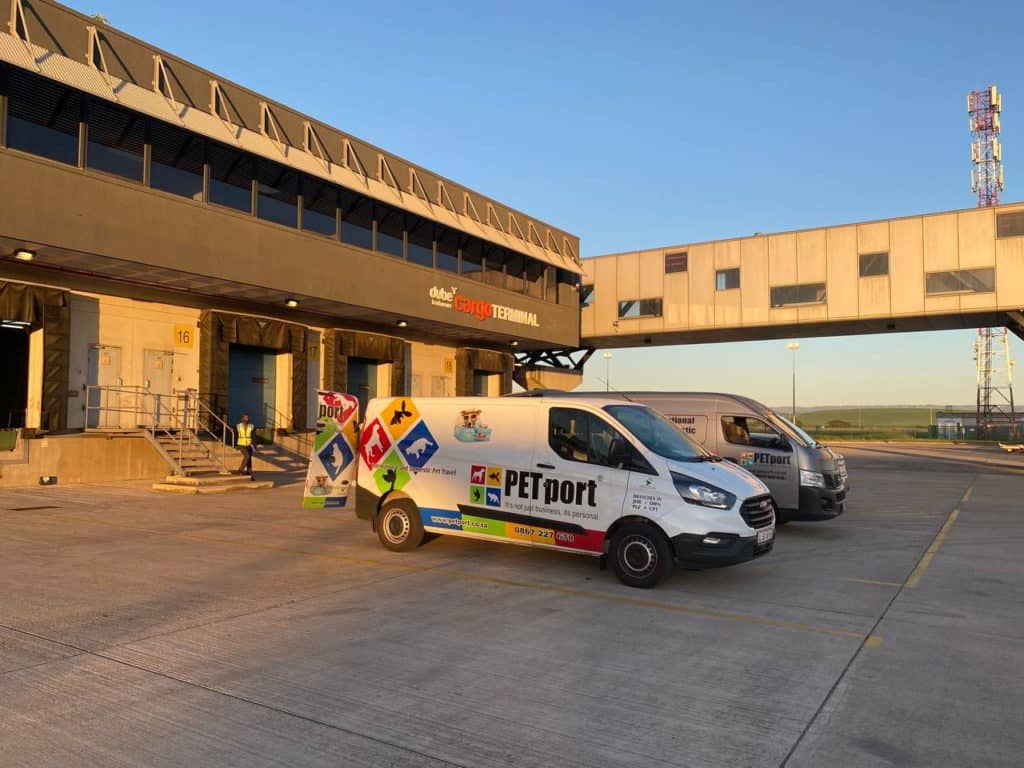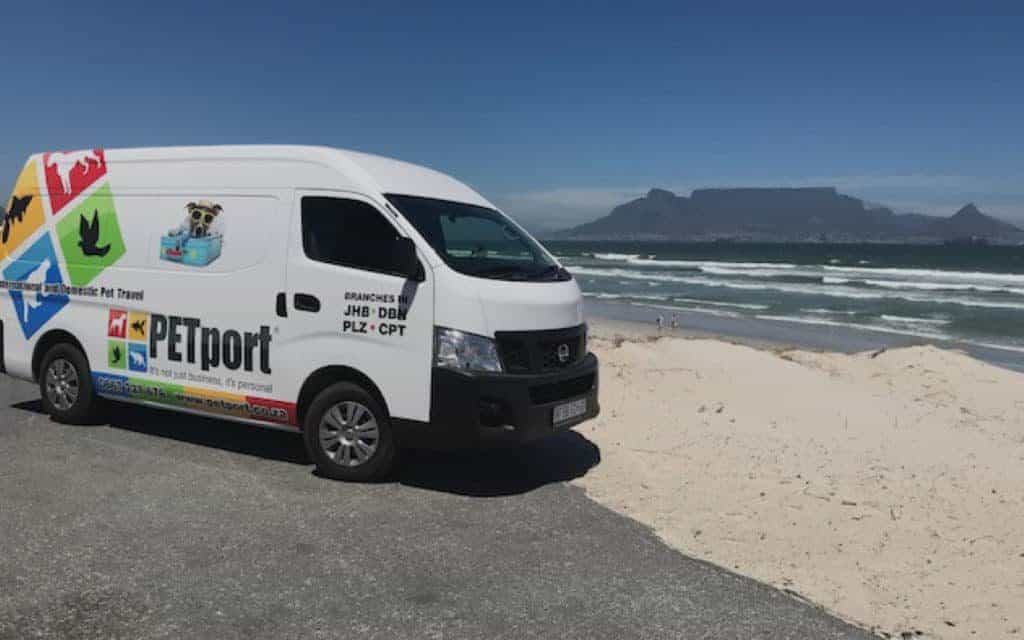 Airport Transfers
If you're flying within South Africa, we provide secure and timely airport transfers for your pet, ensuring they arrive safely for their flight and are collected promptly upon landing.
Arrangement of Veterinary Visits
We can also arrange transport for your pet's veterinary visits, ensuring that they arrive safely and on time for their medical appointments
Safety Measures
Customised Travel Crates
At PETport, we understand that one size doesn't fit all. That's why we offer customised travel crates designed to suit the specific needs of your pet, ensuring they travel in comfort and security.
Climate-Controlled Vehicles
Our vehicles are equipped with climate control features to maintain an optimal temperature and air quality, ensuring your pet's well-being throughout the journey.
Trained Staff
Our staff are not just drivers; they are trained pet care professionals. They are skilled in handling pets safely and are trained in first aid, ensuring your pet's safety at all times.
Pet Comfort and Well-being
Regular Stops for Hydration and Exercise
We make regular stops during the journey to allow your pet to hydrate and exercise. This ensures they arrive at their destination in good spirits and health.
Emotional Support and Care
Our staff provide emotional support and care to your pet, treating them as if they were their own, to ensure a stress-free journey.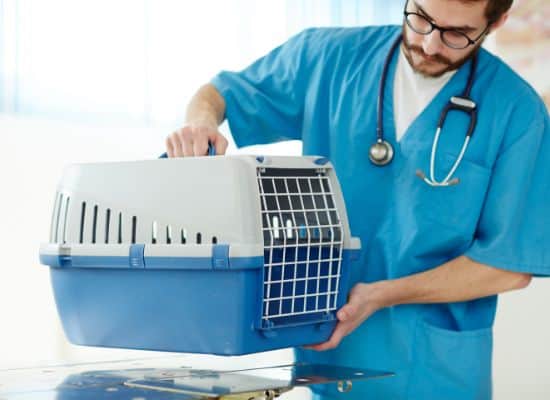 Types of Pets We Transport
We specialise in transporting a variety of pets, including:
Common Pets: Dogs, Cats, Birds
Exotic Pets: Reptiles, Amphibians, and more
We Courier Pets To and From All Major Cities in South Africa
Whether you're in Johannesburg or Cape Town, Durban or Pretoria, or any other major city like Port Elizabeth, Bloemfontein, Nelspruit, Kimberley, Polokwane, or East London, we've got you covered. Our extensive network ensures that we can courier your pet to and from all major cities in South Africa.
How to Book Our Courier Service
Step-by-Step Guide
Contact us to schedule a consultation.
Provide necessary details about your pet and the journey.
Receive a customised quote.
Confirm the booking by providing the required documents and making a deposit.
Required Documents
Proof of vaccinations
Identification and microchip details
Any specific medical records or requirements
How Much Does a Pet Courier Service Cost?
Determining the cost of a pet courier service involves various factors, each contributing to the overall price. While we can't specify exact costs here, we can outline the elements that influence the pricing:
Distance
The length of the journey is a significant factor. Longer distances usually mean higher costs due to fuel consumption, driver's time, and potential overnight stays.
Type of Pet
Different pets have different needs. The species, size, and specific care requirements can all affect the cost. For example, exotic pets may require special handling and equipment, which could increase the price.
Additional Services
If you require extra services such as veterinary visits, special feeding, or medication administration, these will be added to the total cost.
Travel Method
Whether the pet is being transported by air or road can also influence the cost. Road trips to neighbouring countries, for example, may incur additional charges for border crossing and extended care.
Special Requirements
Any special requirements, like climate-controlled environments or customised travel crates, will also be factored into the overall cost.
Seasonal Variations
Prices may vary depending on the time of year. Peak seasons like holidays could result in higher costs due to increased demand.
Insurance
Optional insurance coverage for your pet during the journey can also add to the cost.
Urgency
Last-minute bookings or urgent requirements may attract premium charges.
For the most accurate and tailored quote, it's best to contact PETport directly. We'll consider all these factors to provide you with a comprehensive cost estimate for your pet's journey.
How to Choose the Right Pet Courier Service for Your Pet
Selecting the right pet courier service is crucial for ensuring the safety and well-being of your beloved pet. Here are some factors to consider:
Experience: Look for a courier service with a proven track record in pet transportation.
Certifications and Affiliations: Ensure the service is certified and affiliated with reputable pet and animal transport associations.
Safety Measures: Inquire about the safety measures in place, such as customised travel crates and climate-controlled vehicles.
Pet Comfort: Ask about the steps taken to ensure your pet's comfort during the journey, such as regular stops for hydration and exercise.
Transparency: Opt for a service that offers transparent communication and real-time tracking.
Customer Reviews: Check customer testimonials and reviews to gauge the reliability of the service.
Cost: While cost is a factor, it shouldn't compromise the quality of service. Make sure you understand what's included in the quote.
Why Choose PETport for Your Pet's Travel Needs
In the realm of pet transportation, trust is not just a word; it's a commitment. Pets are not mere animals; they are cherished members of your family. Ensuring their safety and comfort during transit is a responsibility we take very seriously. Here's why PETport stands out as a trusted name in the industry:
Years of Experience: With a wealth of experience in the pet relocation sector, PETport understands the intricacies of both domestic and international pet transport.
Certifications: Our affiliations and certifications with renowned pet and animal transportation associations highlight our commitment to global standards of pet safety and care.
Dedication to Pet Well-being: At the core of PETport's operations is an unwavering dedication to the well-being of pets. Every decision, from the choice of travel crate to the route taken, prioritises your pet's comfort and safety.
Transparent Communication: We believe in keeping you informed at every step of your pet's journey, ensuring transparency and peace of mind.
Tailored Solutions: Recognising that each pet is unique, PETport offers customised solutions to cater to your pet's specific needs.
In essence, entrusting your pet's relocation to PETport means placing them in the care of a team that views your pet's journey not just as a task, but as a solemn responsibility.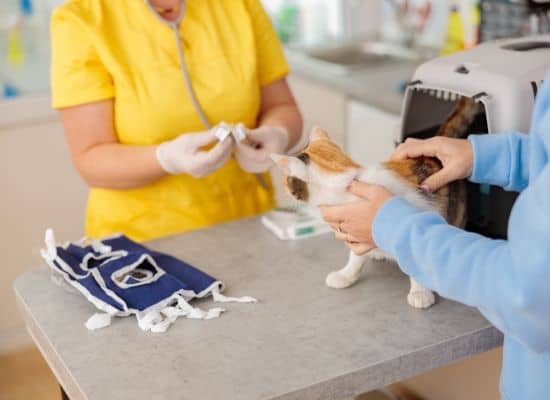 Frequently Asked Questions (FAQs)
Is my pet insured during the journey?
Yes, all pets transported through our courier service are insured for the duration of the journey.
What happens if there's an emergency?
Our trained staff are equipped to handle emergencies and have first aid training. In severe cases, we will take your pet to the nearest veterinary clinic.
Can I track my pet's location during transit?
Absolutely, we offer real-time tracking so you can monitor your pet's location throughout the journey.
Do you provide food and water for my pet during the journey?
Yes, we ensure that your pet is well-hydrated and fed according to your specified feeding schedule.
How are the travel crates sanitised?
All travel crates are thoroughly cleaned and sterilised before and after each use to ensure maximum hygiene.
Can you transport more than one pet at a time?
Yes, we can transport multiple pets together as long as it is safe and comfortable for them.
What veterinary documents do I need to provide?
You'll need to provide proof of vaccinations, identification and microchip details, and any specific medical records or requirements.
How far in advance do I need to book the courier service?
We recommend booking at least two weeks in advance to ensure availability, especially during peak seasons.