Planning an international adventure with your canine companion? Ensuring that your dog has a valid passport and the necessary documentation is crucial for a smooth and stress-free journey. This comprehensive guide aims to walk you through the intricacies of obtaining a dog passport, the required documentation, and why choosing PETport for your dog's travel needs is a wise decision
What is a Dog Passport?
A dog passport is an official document that serves as a comprehensive record of your dog's identity and health status. It is a crucial requirement for travelling internationally with your pet. The passport contains various sections that detail the following:
Microchip Information: A unique identification number that is implanted in your dog, usually between the shoulder blades.
Vaccination Records: A complete history of your dog's vaccinations, including the rabies vaccine, which is mandatory for travel to most countries.
Veterinary Certificates: These include health certificates and any other medical records that prove your dog is fit for travel. Some countries may require specific tests, such as for tapeworm or ticks.
Ownership Details: Information about the dog's owner, including contact details, is also included to establish clear ownership.
Photograph: A recent photograph of your dog for easy identification.
Additional Notes: This section may include other relevant information or specific requirements for certain countries, such as quarantine details or import permits.
Why Do You Need a Dog Passport?
Having a dog passport is not just a bureaucratic formality; it serves several essential functions: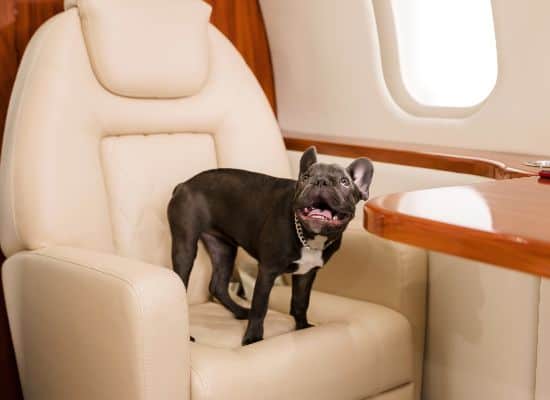 Legal Compliance: Many countries have strict regulations about animal travel. A dog passport ensures that you comply with these laws, avoiding potential fines or, worse, separation from your pet.
Streamlined Travel: A dog passport consolidates all necessary documents into one booklet, making it easier for authorities to review and approve your pet's entry or exit. This can significantly speed up the process at customs.
Health Assurance: The passport's vaccination and health records assure the destination country that your dog is not carrying any diseases that could pose a risk to public health or local animal populations.
Emergency Situations: In case of an emergency, the dog passport can provide vital information to veterinarians or rescue services, such as your dog's medical history or specific needs.
Peace of Mind: Knowing that you have all the required documentation in one place can relieve a significant amount of stress, allowing you to focus on the journey and your pet's well-being.
Requirements for a Dog Passport
To obtain a dog passport, you'll need to meet certain requirements, which can vary by country but generally include:
Microchipping: Your dog must be microchipped with an ISO 11784/11785 compliant 15-digit pet microchip. This is often the first step in the process and must be done before any vaccinations.
Rabies Vaccination: A rabies vaccination is mandatory for most countries. The vaccine must be administered at least 21 days before travel but should not be older than the validity period specified by the manufacturer.
Health Certificate: A licensed veterinarian must examine your dog and issue a health certificate stating that your pet is fit for travel. This certificate may need to be endorsed by a government authority.
Additional Treatments and Tests: Depending on the destination country, you may also need to provide proof of treatments for ticks, fleas, and tapeworms. Some countries may require additional blood tests.
Import Permit: Some countries require an import permit that you must apply for in advance. This is especially common for countries that are rabies-free.
Quarantine Reservations: If the destination country requires quarantine upon arrival, you'll need to make these arrangements in advance and include the details in the passport.
By understanding what a dog passport is, why you need one, and the requirements for obtaining one, you're well on your way to a smoother, more enjoyable travel experience with your canine companion
Dog Passports for Specific Countries
USA
Travelling with your dog to the United States primarily requires proof of rabies vaccination. However, each state may have additional requirements, such as health certificates or even specific breed restrictions. Quarantine is generally not required for dogs unless they show signs of illness upon arrival.
For more info on pet passports for the USA, please follow this link.
UK
The United Kingdom has stringent pet travel regulations. Your dog will need a microchip, a rabies vaccination, and a tapeworm treatment administered by a vet. You'll also need to travel using approved routes and may need to place your dog in quarantine if you don't follow the pet travel rules.
For more info on pet passports for the UK, please follow this link.
Canada
Canada requires a valid rabies vaccination certificate issued by a licensed veterinarian. Puppies under three months old are exempt from this requirement. There is no mandatory quarantine for dogs entering Canada, but a health certificate might be necessary depending on the airline you choose.
For more info on pet passports for Canada, please follow this link.
Ireland
Ireland requires that your dog be microchipped and vaccinated against rabies. A tapeworm and tick treatment is also mandatory. Dogs from non-EU countries must undergo a blood test and may be subject to quarantine.
For more info on pet passports for Ireland, please follow this link.
Australia
Australia has some of the strictest pet import laws. Your dog will need multiple vaccinations, blood tests, and potentially a stay in quarantine. An import permit is also required, and you must use an approved transport company for your dog's journey.
For more info on pet passports for Australia, please follow this link.
New Zealand
New Zealand also has rigorous biosecurity laws. Your dog will need to be microchipped, vaccinated, and may require a blood test. An import permit is mandatory, and your dog will have to stay in quarantine upon arrival.
For more info on pet passports for New Zealand, please follow this link.
The EU
For travel within the European Union, your dog will need a pet passport issued by an EU veterinarian. Requirements include a microchip, a valid rabies vaccination, and a health certificate. Some countries may have additional requirements, such as tapeworm and tick treatment.
For more info on pet passports for the EU, please follow this link.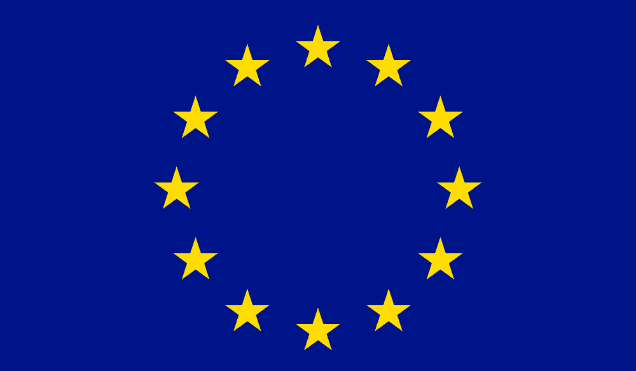 Singapore
Singapore requires a microchip and multiple vaccinations, including rabies. A blood test is also mandatory, and your dog will need an import permit. Upon arrival, your dog will be subject to at least ten days of quarantine.
Understanding the specific requirements for each country can make the process of travelling with your dog much smoother. Always check the most current regulations with PETpor, as pet travel rules can change.
Services PETport Offers
PETport offers a comprehensive range of services to make the process of obtaining a dog passport as smooth as possible:
Document Arrangement: We handle all the paperwork required for a dog passport, including health certificates and import permits.
Vaccination Guidance: Our team will guide you through the vaccination requirements for your destination country.
Passport Issuance: We'll assist in obtaining the pet passport, ensuring all details are accurately recorded.
Cost of Dog Passports for Various Regions
When it comes to the cost of securing a dog passport, several factors come into play, making it difficult to provide a one-size-fits-all price. The cost can vary significantly depending on various elements, and it's crucial to consider these when budgeting for your dog's international travel. Here are some of the key factors that influence the cost:
Region/Country of Origin and Destination: The cost can differ depending on the country you are travelling from and the country you are travelling to. Different countries have their own set of regulations and fees for pet travel.
Type of Documentation Required: Some countries may require additional tests, vaccinations, or certifications, which can add to the overall cost.
Veterinary Expenses: Costs for mandatory health checks, vaccinations, and other veterinary requirements can add up.
Administrative Fees: This includes the cost of processing the passport, as well as any additional permits or certifications that may be required.
Urgency: If you require expedited services to obtain the passport quickly, this could incur additional fees.
Additional Services: Some pet owners opt for added services like transportation, boarding, or even pet travel insurance, which will also affect the total cost.
Due to these variables, it's challenging to provide an exact cost without understanding your specific needs and circumstances. For a detailed and accurate quote tailored to your situation, we recommend contacting PETport directly. We offer a comprehensive consultation to discuss your requirements and provide a customised quote to ensure there are no surprises along the way.
How to Choose the Right Pet Travel Agent for Your Dog Passport Needs
Choosing the right pet travel agent is crucial for a stress-free experience. Here are some factors to consider:
Experience: Look for an agent with a proven track record in pet travel.
Certifications: Ensure the agent is certified by relevant pet travel and animal welfare organisations.
Transparency: The agent should provide clear information about costs, timelines, and requirements.
Customer Reviews: Check reviews or ask for testimonials to gauge customer satisfaction.
Why Choose PETport for Your Dog Passport Arrangements
Navigating the intricate world of pet travel can be daunting, especially when it comes to ensuring a seamless and safe journey for your cherished dog. This is where PETport comes into play as your ultimate solution for all dog passport necessities. Here's why choosing us makes all the difference:
Years of Experience: With a rich history in the pet relocation sector, PETport has amassed invaluable experience and insights into the complexities of international dog travel.
Certifications and Affiliations: Our esteemed certifications and affiliations with leading international pet and animal transportation bodies affirm our unwavering commitment to upholding the highest standards of pet safety and care.
Dedication to Pet Well-being: The cornerstone of PETport's operations is an unyielding commitment to the well-being of your dog. Every decision we make, from selecting the appropriate travel crate to planning the most comfortable route, is meticulously crafted with your dog's safety and comfort as the priority.
Transparent Communication: We hold a strong belief in maintaining open and transparent communication with pet owners throughout the entire process. This ensures you are well-informed and can enjoy peace of mind knowing your pet is in capable hands.
Tailored Solutions: Recognising that each dog is unique, we provide customised solutions tailored to meet the specific travel needs of your furry friend.
So, why compromise when you can opt for the best? Choose PETport for a smooth, stress-free, and most importantly, safe journey for your treasured dog. Reach out to us today to embark on your dog's next grand adventure.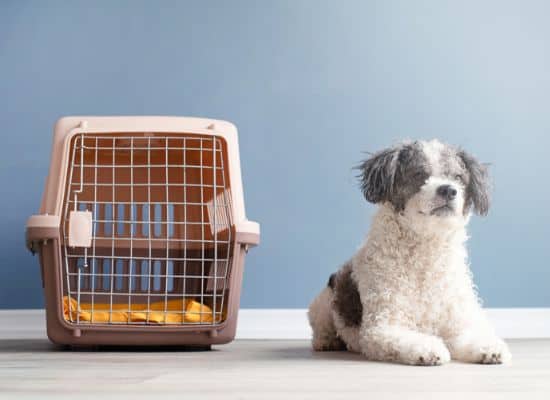 FAQ Section for Dog Passports
1. What is a Dog Passport?
A Dog Passport is a legal document that contains vital information about your dog, including identification details and medical history. It is essential for travelling internationally with your dog.
2. How long does it take to get a Dog Passport?
The duration for obtaining a Dog Passport can vary depending on the country and its specific requirements. It can take anywhere from a few weeks to several months.
3. Is microchipping mandatory for a Dog Passport?
Yes, microchipping is generally a mandatory requirement for obtaining a Dog Passport. The microchip should comply with international standards.
4. What vaccinations are required?
Commonly required vaccinations include rabies, distemper, hepatitis, and parvovirus. However, the specific vaccinations may vary depending on the destination country.
5. Can I travel to any country with a Dog Passport?
No, each country has its own set of regulations and requirements for incoming pets. Always check the specific requirements for your destination country.
6. What happens if my dog's vaccinations are not up-to-date?
Failure to have up-to-date vaccinations can result in your dog being quarantined or denied entry into the destination country.
7. Do I need additional documentation apart from the Dog Passport?
Some countries may require additional documentation, such as import permits or veterinary health certificates. Always check the specific requirements for your destination.
8. Is there an age limit for dogs to get a passport?
Most countries require the dog to be at least three months old to be eligible for a Dog Passport, primarily due to vaccination schedules.
9. Can I update the Dog Passport if I change my address or phone number?
Yes, you can update your personal information in the Dog Passport. It's crucial to keep all details up-to-date for emergency situations.
10. How much does a Dog Passport cost?
The cost of a Dog Passport can vary based on several factors, including the country of issue and any additional services you may require. For an accurate quote, it's best to contact PETport directly.