Travelling with your pet to New Zealand requires meticulous planning and adherence to stringent biosecurity laws. One of the most crucial documents you'll need for this journey is a pet passport. This guide aims to provide you with comprehensive information on obtaining a pet passport for New Zealand, the associated costs, and why choosing PETport as your pet travel agent is a wise decision.
What is a Pet Passport?
A pet passport is a legal document that contains all the essential information about your pet, including identification details and medical records. It serves as a unified record that simplifies the process of travelling with your pet, ensuring that all health and identification requirements are met. In the context of New Zealand, a pet passport is indispensable due to the country's strict biosecurity measures.
Why Do You Need a Pet Passport for New Zealand?
New Zealand has stringent biosecurity laws to protect its unique ecosystem. A pet passport is mandatory to prove that your pet meets all the health and identification requirements set by New Zealand's Ministry for Primary Industries (MPI). Failure to provide a valid pet passport could result in your pet being quarantined or, in extreme cases, deported. Therefore, having a pet passport is not just a convenience but a necessity for smooth entry into New Zealand.
Requirements for a Pet Passport for New Zealand
To obtain a pet passport for New Zealand, you'll need to meet the following requirements:
Microchipping: Your pet must be microchipped with an ISO 11784/11785 compliant 15-digit pet microchip.
Vaccinations: Ensure that your pet is up-to-date with all vaccinations, including rabies. The rabies vaccination must be administered at least 21 days before travel but not older than 12 months.
Blood Tests: A blood test to confirm the effectiveness of the rabies vaccination is often required.
Quarantine: Depending on the country of origin, your pet may need to undergo a quarantine period upon arrival in New Zealand.
Veterinary Certification: A certified vet must complete the pet export certificate, which should be done within seven days of travel.
Tapeworm and Tick Treatment: This treatment must be administered 24 to 120 hours before entering New Zealand.
Cost of Pet Passports for New Zealand
The cost of obtaining a pet passport for New Zealand can vary based on several factors:
Veterinary Fees: Includes costs for vaccinations, microchipping, and blood tests.
Quarantine Costs: If applicable, these can be quite substantial.
Administrative Fees: For the issuance of the pet passport and other related documents.
Due to these variables, it's advisable to request a quote for the most accurate pricing information.
Species-Specific Requirements for New Zealand Pet Passport
Navigating the requirements for pet travel can be complex, especially when it comes to specific species. Here's a more detailed look at what you'll need for different types of pets when travelling to New Zealand:
Dogs
Breed Restrictions: New Zealand has restrictions on certain breeds. Make sure your dog is not one of the banned or restricted breeds.
Additional Vaccinations: Apart from the rabies vaccine, dogs must also be vaccinated against Distemper, Hepatitis, and Parvovirus.
Health Checks: A thorough veterinary examination is required to check for any signs of diseases that are of biosecurity concern to New Zealand.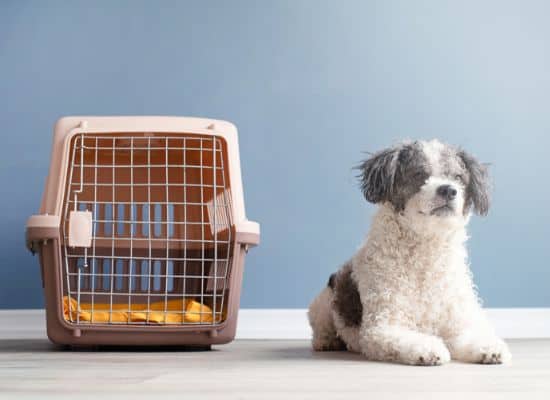 Cats
Feline Leukaemia and Feline AIDS: Tests for Feline Leukaemia (FeLV) and Feline Immunodeficiency Virus (FIV) are often required. Negative results are usually mandatory for entry.
Additional Vaccinations: Cats should also be vaccinated against Feline Calicivirus, Feline Herpesvirus and Feline Panleukopenia.
Birds
Avian Influenza and Newcastle Disease: Birds must be tested for Avian Influenza and Newcastle Disease, and the tests must come back negative.
Quarantine: Birds may be subject to a longer quarantine period compared to cats and dogs.
CITES Permit: If your bird species is covered under the Convention on International Trade in Endangered Species (CITES), you'll need a permit.
Small Mammals (Rabbits, Guinea Pigs, etc.)
Import Permit: An import permit from the Ministry for Primary Industries (MPI) is often required.
Health Certificate: A veterinary health certificate confirming that the animal is free from diseases is mandatory.
Quarantine: Depending on the species, a quarantine period may be required.
Reptiles and Amphibians
Import Restrictions: New Zealand has stringent restrictions on the import of reptiles and amphibians. Check if your pet is eligible for entry.
Health Checks: A veterinary certificate confirming the animal is free from parasites and any signs of disease is usually required.
Understanding these species-specific requirements is crucial for a hassle-free travel experience. For more information on your Pet's requirements contact PETport today!
Services PETport Offers for New Zealand Pet Passports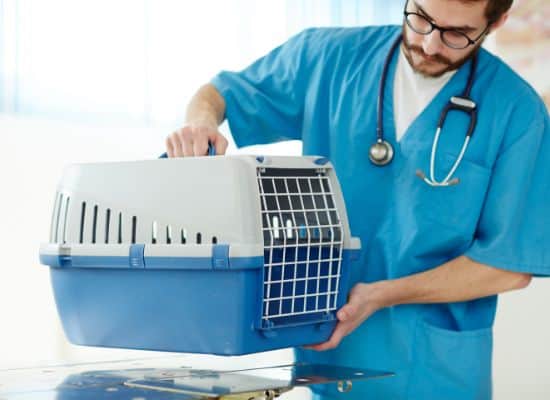 PETport provides a comprehensive range of services to facilitate your pet's travel to New Zealand:
Consultation and Planning: Expert advice on meeting New Zealand's stringent pet import requirements.
Documentation: Assistance with all necessary paperwork, including the pet passport and veterinary certifications.
Quarantine Arrangements: If required, PETport can handle all quarantine reservations and logistics.
Transportation: Safe and comfortable travel arrangements for your pet, including flight bookings and transit care.
By choosing PETport, you're ensuring a smooth and stress-free travel experience for both you and your pet.
How to Choose the Right Pet Travel Agent for Your New Zealand Pet Passport Needs
Choosing the right pet travel agent is crucial for ensuring a smooth and stress-free journey for your pet. Here are some factors to consider:
Experience and Expertise: Look for an agency with a proven track record in pet relocation, especially to New Zealand, as the country has specific and stringent requirements.
Certifications and Affiliations: Ensure the agency is certified and affiliated with relevant pet and animal transportation associations, which indicates adherence to global standards.
Transparency and Communication: Opt for an agency that keeps you informed at every step, providing transparency and peace of mind.
Customised Services: Every pet is unique. Choose an agency that offers tailored solutions to meet your pet's specific needs.
Customer Reviews: Don't underestimate the power of customer reviews. They can provide valuable insights into the agency's reliability and quality of service.
Why Choose PETport for Your New Zealand Pet Passport Arrangements
When it comes to pet travel, PETport stands out as the go-to solution for all your pet passport needs for New Zealand. Here's why:
Years of Experience: With extensive experience in pet relocation, PETport understands the intricacies of international pet travel, including the specific requirements for New Zealand.
Certifications and Affiliations: Our affiliations with international pet and animal transportation associations underscore our commitment to global standards of pet safety and care.
Dedication to Pet Well-being: Every decision, from the choice of travel crate to the route of transport, is made with your pet's comfort and safety in mind.
Transparent Communication: We believe in keeping pet owners informed at every step, ensuring transparency and peace of mind.
Tailored Solutions: We offer customised plans to cater to each pet's specific needs, making us the ideal choice for your pet's travel arrangements to New Zealand.
Choose PETport for a seamless, stress-free, and safe journey for your cherished pet.
Frequently Asked Questions (FAQs)
What is a Pet Passport?
A pet passport is a set of documents that prove your pet meets the entry requirements for your destination country, in this case, New Zealand.
Do I need to quarantine my pet upon arrival in New Zealand?
Yes, New Zealand has mandatory quarantine requirements for most pets, the duration of which can vary.
What vaccinations does my pet need?
The required vaccinations vary by species but generally include rabies for dogs and cats, along with other species-specific vaccinations.
Can I travel with exotic pets?
New Zealand has stringent restrictions on exotic pets. It's crucial to consult with PETport and the relevant authorities to determine eligibility.
How long does the pet relocation process take?
The duration can vary depending on several factors, including the type of pet, required vaccinations, and paperwork.
Is pet insurance necessary?
While not mandatory, pet insurance is highly recommended for unexpected situations.
What are the travel crate requirements?
The crate must meet IATA standards and should be well-ventilated, secure, and comfortable for your pet.
How much will it cost?
Costs can vary widely depending on various factors like the species of your pet, the destination, and the services you choose.
Can PETport handle all the paperwork?
Yes, PETport offers comprehensive services that include handling all the necessary paperwork for your pet's travel.
Why should I choose PETport?
Choosing PETport means you're opting for a service that combines experience, certification, and a genuine love for animals, ensuring a smooth journey for your pet.